Tempest Roadster 125 Promotions
Model Description
The AJS Tempest Roadster
This classically styled lightweight roadster is perfect for leisure riding, or your daily commute. It is well planted on the road and yet is nimble to steer and easy to lift on to its centre stand. You are sure to want to take the long way home!
Starting is a breeze with its electric start. A neat luggage rack which will readily accept many proprietary boxes is available as a low cost accessory.
This bike punches above its weight with an impressive specification which includes, alloy wheel rims, 37mm diameter front forks, stainless steel exhaust, combined brakes, electronic fuel injection, and a comfortable, plush seat.
Available in three great colour options. Oasis Blue, Silver Fox or Jet Black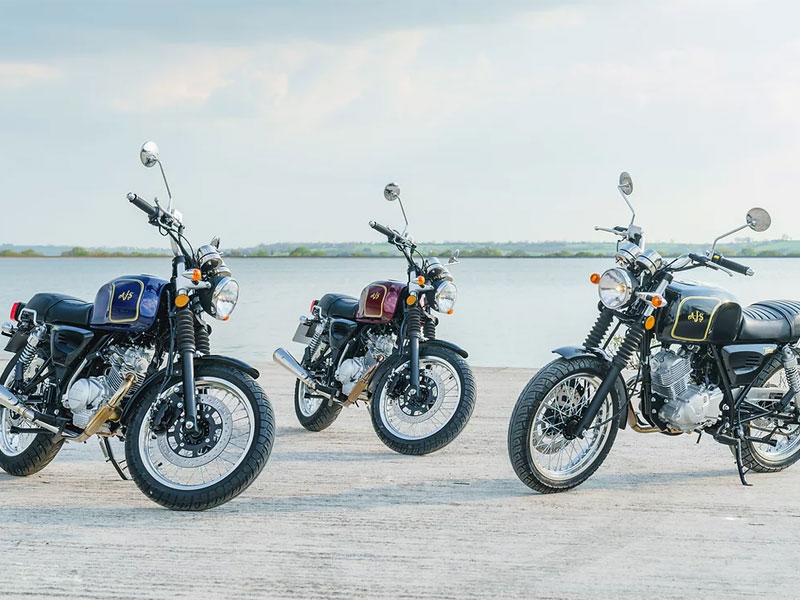 Brand Name
Product Name
Price
Product Availability